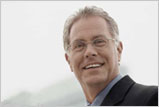 We are an e-business management consultancy providing strategy, management, analysis, design, integration, implementation and testing services.
The cornerstones of our distinctive consultancy style are speed, value, high professional standards and a rigorous engineering approach.
We have significant experience in the financial, public, education, media and voluntary sectors.
Our contribution can range from managing and delivering your entire e-business project, whether large or small, right down to supplying skills or advice for a specific task.
Our quality management system uses Ecstra, a unique and sophisticated application for sharing ideas, documents and plans over the web.
more info